This website provides utilities / Addins and tips and tricks on Microsoft Excel, VBA, Power BI, DAX and Power Query.
ABOUT ME
My name is Zubair. I live in Saudi Arabia. I am a CFA charter holder and a chartered accountant. I love tennis, cricket and badminton and of course Microsoft Excel and Power BI.
I am a regular contributor in the Microsoft's Power BI Community (Power BI Desktop Forum). On 21 Feb 2018, the Community awarded me with DATANAUT title for my contributions in the Community. On 1 Aug 2019 I got my first and only Microsoft MVP award in Data Platform category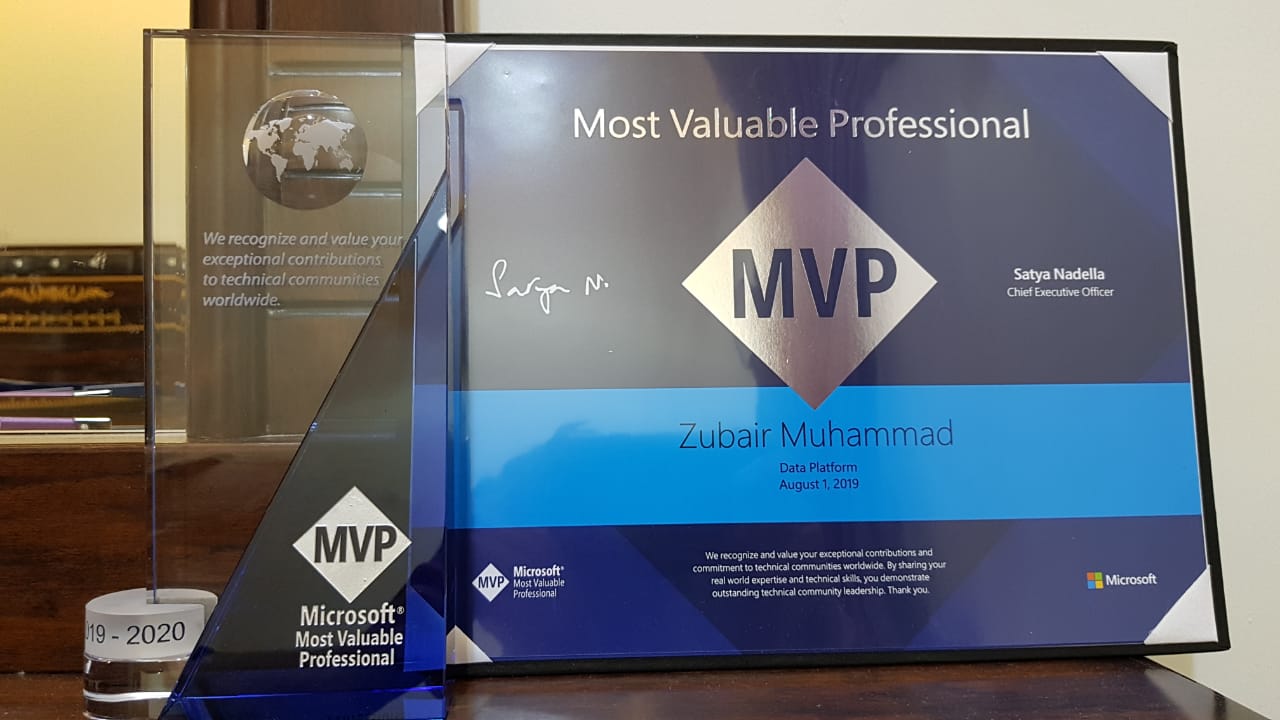 Click here to access my blog
You can reach me at [email protected]
DOWNLOAD Z-ADDIN TODAY
Z-Addin is an Excel Addin which combines the various utilities I have created so far. I plan to add so much more to it.
Once you install this Addin, it adds a new tab "Z-Tool" to your Excel Ribbon

Some Utilities within Z-Addin
1) EMAIL FROM EXCEL
Have you ever wanted to send similar but personalized emails to hundreds or thousands of recipients?
This utility is for you. You can embed excel range as image, embed pictures from folders, attach files, add text from cells in Excel, import contacts from Outlook, convert excel files to pdf and attach them in email etc.
Click on the picture to know more about this utility.
2) INTERACTIVE PIVOT CHARTS
Do you use Pivot tables/Charts?
You will love this utility. It will make your pivot charts/tables interactive and interconnected and will help you analyze your data from  various angles. You can also use two chart filters/slicers.
Click on the picture to know more about this utility or select interactive pivot charts from menu at top
3) FORMAT MULTIPLE CHARTS SIMULTANEOUSLY
Have you created an entirely graphical dashboard with multiple charts.
Isn't it time consuming to align charts, make them same size, changing colors, adding labels etc.
This utility will save you enormous amount of time. Click on the picture to know more
4) PULL DATA FROM ACCESS INTO EXCEL
Get Insights into your Access Database without opening it.
Without opening your DB, you can see table relationships, perform Queries, Aggregate and Group Data, perform cross tab queries, retrieve raw data, stored queries etc.
Click on image to know more
5) PULL DATA FROM CLOSED EXCEL WORKBOOKS
Pull data from worksheets, named ranges, excel tables of a closed Excel file/workbook with this smart utility.
Click on picture to know more
6) CONNECT TO MULTIPLE WORKBOOKS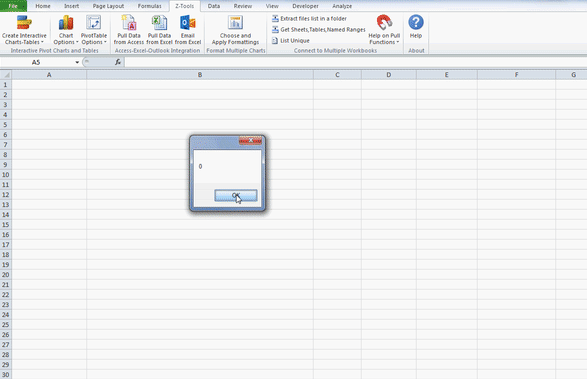 These are a collection of three functions "PULL functions" with other tools to let you pull data from multiple closed workbooks
Click on picture to know more
 6) Image Inside Cells
Insert hundreds and thousands of re-sizable Images In Excel Cells in a matter of seconds with this tool.This tool would be very useful if you want to develop your Brochure, Newsletter or product catalog in Excel.
Click on picture to know more
This tool is not part of Z-Addin
Download
You can download the copy of this Addin from the link below. Please provide email address so that if there is any improvement in this Addin, I can share it with you 🙂
There is no need to download again if you have already downloaded "Z-Addin" from another webpage in this website
[email-download download_id="527″ contact_form_id= "566"]
INSTALLING Z-ADDIN